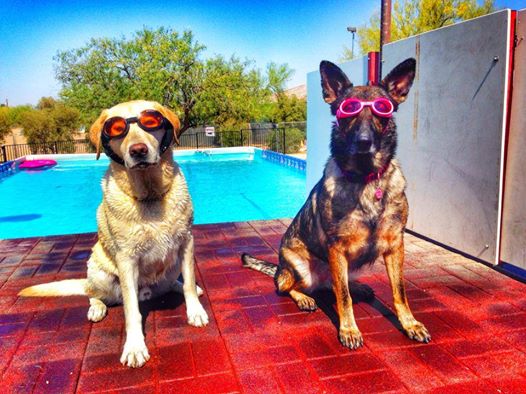 Want to be the greatest dog person ever?
Organize a pool party for your dog. What a cool way for your dog and his closest buds to spend a hot Phoenix summer day – without creating a shambles at your house.
The Partners Dog Aquatic Center in Cave Creek will rent out their dog swimming pool for parties and gatherings. It's ideal for dog clubs or rescue groups that are looking for a totally dog-friendly event.
Your dog can't swim? Good thing to know before he gets into the pool!
Partners also offers classes with the understanding that very few dogs can't learn how to swim. Even bigger breeds such as Great Danes and Dobermans can get the motions down with proper training.
Partners insists on dogs being able to swim before getting into their pool; they also don't want to see anyone forcing a dog into the pool either.
The dog aquatic center also offers drop-in social swims for dogs on Saturday mornings—call ahead to register. It is also home to a Dock Dogs group, where dogs take a flying leap off of a dock and compete in areas such as length of jump.
Dog pool party –swimsuit optional!