Welcome to Happy Dog Phoenix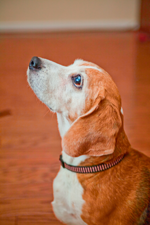 I'm an idiot about dogs.
I'm not supposed to say that, though. What I am supposed to say that I am an expert about dogs and that is why you have to pay attention to me, this site and for God's sake, buy at least one, if not several copies of my book.
But I confess I'm not an expert about dogs. I wrote the book because I didn't know
that much about them but I do know how to find information.
And I found out a ton of stuff like:
How the Valley's first Native American community, the Hohokam, treated their dogs
What city you should live in if you think your dog is going to bark a lot
Where to take your dog that you won't get thrown out
What to do if you think your dog is affected by the heat – icy cold water is not the answer, by the way.
What to do if you spot a coyote while you are walking your dog.
But there are some things that I still don't know anything about, like:
Why my publisher's dog snaps at me
What my dog is thinking most of the time. She's a Sphinx… except at dinnertime, then she has all the enigma of an infomercial.
Why your dog does That Thing She Does When You are Gone and no other dog seems ever to do.
But if you want to me to find out the answers to these for you, I can try. Just keep coming back to check the site. Or you could always see if I already discovered the
information and wrote about it in the book. Did I mention that there's a book
you can buy?