Splish, Splash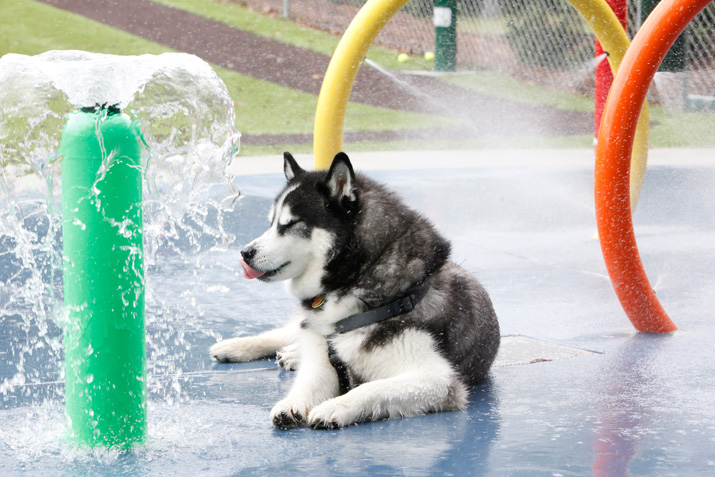 Where is a good place to take your dog in Phoenix during the summer?
Um, even closer to the AC?
If it's 110, leave the dog at home but if it is a little cooler than that and you both are suffering from cabin (condo) fever, we have a couple suggestions.
Why not head out early and try a splash pad – those lovely little oases where water sprays up and helps cool you down? They're like community sprinklers.
One shopping center, Arizona Center in downtown Phoenix, even bills itself as dog friendly.
You may have to take your chances at other splash pads. If you dog loves water AND kids, it could be a match made in heaven. Or better yet go down early as possible. Chances are it is easier for you wrangle your Weimaraner into the car and get there than it will be for some parent with a passel of kids. Get there before the munchkin hoard arrives.
Here are some of the Valley's best splash pads:
Kierland Commons Splash Pad
The Splash Pad at Scottsdale Quarter
Tempe Beach Splash Playground
Tempe Marketplace Splash Pad
Kidsplash Fountain at Desert Ridge Marketplace
Westgate City Center Fountain Park
Splash Park at Rio Vista Community Park in Peoria
Adventure Park Splash Pad at Anthem Community Park
Later this week: Possibly the coolest water park for dogs ever