Great dog photos

Audrey Mead's dog photos literally save lives.
As a volunteer with the Maricopa County Animal Care and Control shelter in Tempe, Audrey takes photos of dogs that appear on pet-adoption websites and social media channels. She knows a good photo can make all the difference in getting that dog a good home.
"I try to take photos that capture their souls,'' she says. "And I think it is all in their eyes.''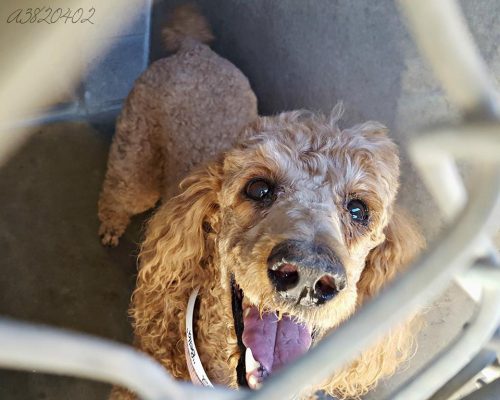 It's tough being a shelter dog
It's not easy taking photos of dogs who find themselves at the pound, a noisy and sad place for both human and hound. "Good'' dogs become fearful and aggressive after having their lives upended.  Some dogs slink around their chain-link door to see if whoever dropped them off is coming back; while, others bark so much their scared sounds echo off the grey concrete walls.
Despite the at-times heartbreaking setting, Audrey still gets photos that allow individual dog's goodness to shine through.
So, if she can get great photos of these dogs in these conditions – her photo-taking tips should really help you out.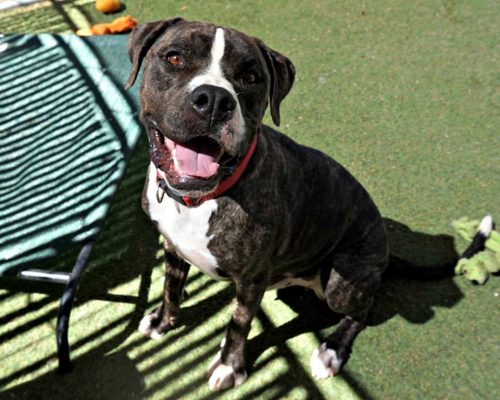 Tips for great photos
Her secret to getting a good photo?
Patience and the willingness to try, try again, she says. Audrey comes to the Tempe shelter up to  five days a week. Sometimes, she has to take 20 photos to get one good shot, especially of the scared dogs.
A couple more tips on how to take the best dog photos:
Shoot outside if possible: Natural light works the best. Also, if the dogs can get out of their pens, they can act well, more like dogs by running, sniffing and looking around. The more relaxed the dog, the better the shot.
Get their attention: Audrey makes kissing sounds or uses a dog whistle to get a pooch's attention. When a dog hears a noise, his ears pop forward and that's when she gets the shot. At that point, the dog is just being a dog – not some scared pound resident.
Use what you have: Audrey comes to shelter loaded with three cameras, yet it's her camera phone on her Samsung Galaxy that does the bulk of the work.
Be aware of surroundings: Audrey goes to great lengths to make sure her dogs aren't framed with chain link in the photo. Chain link can make some viewers wonder if there is a reason why the dog is behind a fence.
Beware burnout
Audrey also has some great advice about avoiding compassion burn out, which can easily happen in a shelter where the need is so overwhelming. Just walking into the pound rips some people's heart out, but Audrey is comforted knowing that she is using her expertise to help. It's that knowledge that keeps her coming back to shoot even more photos.
"I'm really just trying to save some lives''
Where Audrey's photos can be found