Attention: residents of Phoenix. It is hot, still hot. You've still got time this Labor Day weekend to head up to Flagstaff, which may be Arizona's most dog-friendly town.
In fact, it may be easier to list the places that aren't dog friendly in Flagstaff than those that area — especially in downtown, historic Flag, where there dogs in all the best places.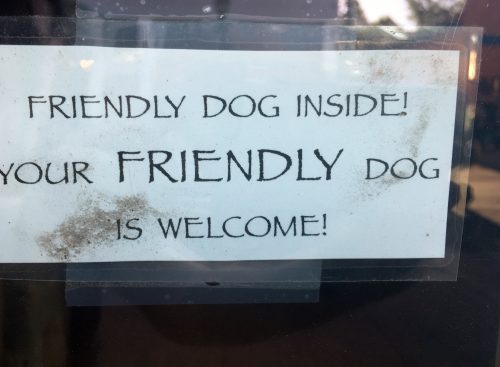 Shopping in Flagstaff with your dog
You know how sometimes stores say they are dog friendly but you get a way-different vibe once you and poochie get inside? In Flagstaff, they offer genuine hospitality for dogs. There's water bowls, dog treats and even resident dogs in the stores. Check out the art galleries along San Francisco street for a lot of love for dogs as well as dog-related art.
Dining with the dog
For breakfast, hit Biff's Bagels, which is named after a beloved pet and has photos of everyone else's dog on the wall. For lunch, wow — so many choices. Charley's on Aspen and Leroux has a great dog-friendly patio. Or Mix.  Or Macy's. Or Mother Road Brewery. Or any others from our fine list.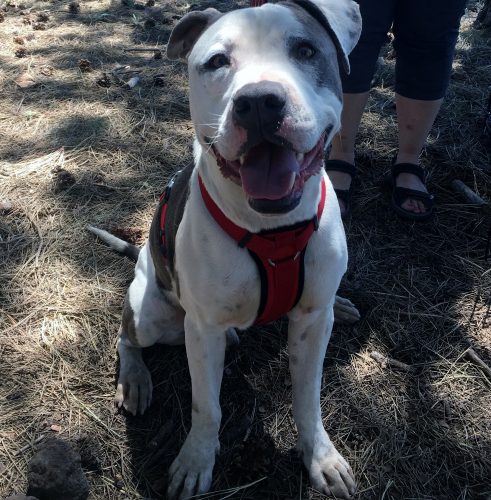 Hiking with the dog
You don't have to be a super wilderness person to enjoy a hike with your dog. There are a lot of mild trails out there — which is especially nice since you and the dog may not have been as active during this hot summer season. Altitude change can also affect breathing for you and the dog.
There are several dog-friendly park trails throughout Flagstaff. Just have a leash and plenty of water.
Wilson Meadow at Hart Prairie:  A hike that can go as short as you want it to go. Wilson Meadow offers plenty of romping room and a pond to swim in (That's for the dog; not you).
Griffith Spring Trail: Another short hike that allows your dog to wade in a creek.
Drinking with the dog
After a hard day of shopping, dining and hiking, it's great to kick back with an adult beverage. Your best friend can come into the bar with you as long as the fine establishment doesn't serve food. And that's why we can get great scenes like this one at Hops on Birch: